Considering Bringing a Cat, Dog or other animal?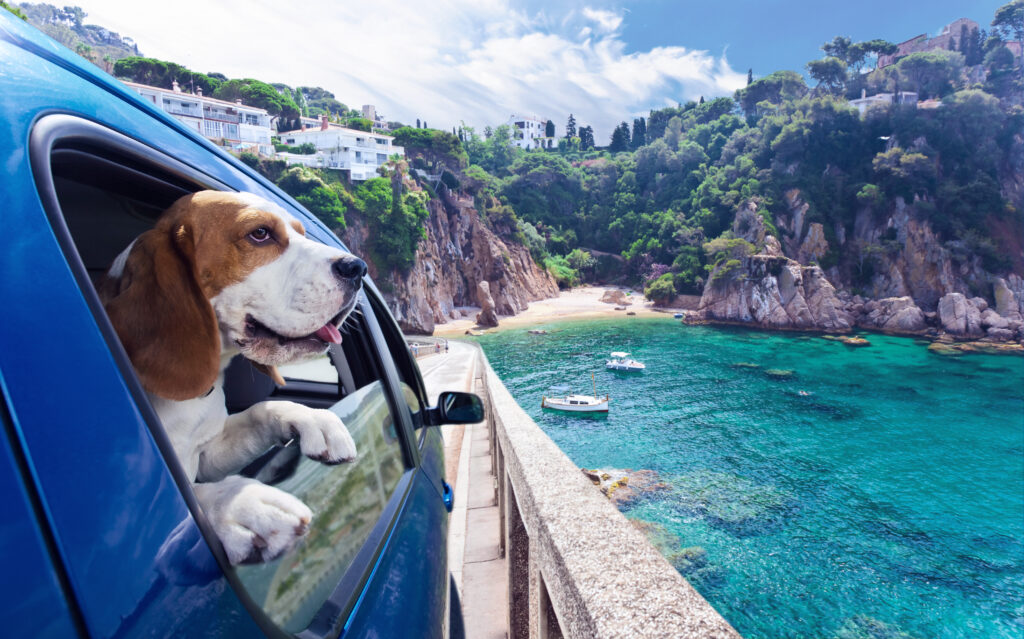 It's time to plan a trip! This typically exciting time for a family usually
becomes bad news for one family member—the pet. We understand, whether you have
a beloved family pet or an adored service animal, you want to take your furry
friend along. A happy pet makes a happy owner and bringing your dog on vacation
is preferable to a few nights in a kennel.
Let's get to the bottom of it. Car rental vendors don't initially include
pet fees upon pickup. Rental car companies assess the damages when the car is
returned to see if the vehicle needs cleaning. If the car is returned with
obvious damage like odors and stains, the vendor will need to deep clean the
car which comes with a $250 fee (before taxes) on average. This fee will
be charged regardless if the animal is for service and support.
Why? Well, rental companies want to rent out your vehicle quickly after it's
returned. Anything that slows down that turnover, like a deep cleaning, will
translate into a fee for the previous renter. This is the same way rental
companies handle smoking. Vendors are mindful of their customers' allergies
and comfort so pet hair and strong odors put the car on hold from being used.
Rental Car Pet Policies
Since this is a common concern, pet policies are typically found on a rental
company's website. If you're using a third party site, like AutoRentals.com, do
some research on different companies' pet policies on their personal websites
before renting. Trips
With Pets is a good online resource for pet-friendly rental companies—check
it out here.
The common thread between all pet policies is to return the car clean.
Some major vendors have more requirements. For example, Alamo
and Enterprise
only allows pets in their rentals if they're kept in their crates; service
animals are excluded from this rule. Companies with specific pet policies,
like Budget,
are open to forgiving damages (depending on severity) for service animals only.
Other vendors, like Avis and Hertz,
have no requirements other than to return the car in the same condition as
you picked it up.
Can't find the Pet Policy?
If you cannot find a company's pet policy online DO NOT ASSUME it means
there is no policy. If you are unsure, call your exact pickup branch and ask
about their stance on pets. Make sure this is done before you book so you can
prepare yourself and your pet for the trip. Also, if the rental company is not
pet-tolerant then you have enough time to find another vendor for your needs.
In a Nutshell
To keep it simple, if a car is returned with an animal odor, pet hair, soil
stains or other interior damages, you will be hit with a cleaning fee.