My Trip to Lefkada, Greece
"On a recent summer trip, I discovered the most exquisitely blue, pristine water I've ever seen, with miles upon miles of secluded, natural beachfront to boot.  The destination was Lefkada, Greece, a peninsula jutting into the Ionian sea that is often overlooked by Americans opting for the more heavily tourist-ed beaches of Santorini and Mykonos.  The pace of life was gentle and the days were filled with stillness once we disembarked from our 5 hour bus ride from Athens to Lefkada.  We rented a teeny tiny beater of a car with a manual transmission that made it easy to navigate around the many twists and turns of the roads overlooking the stunning scenery of Lefkada. For lodging, we stayed at the Villas Goudis, a family-run establishment overlooking the sea in the hilltop village of Tsoukalades. Here, our host Philippos invited my family and other villa guests to join his family for dinner, where we were treated to generous helpings of homemade Moussaka and Mythos beer.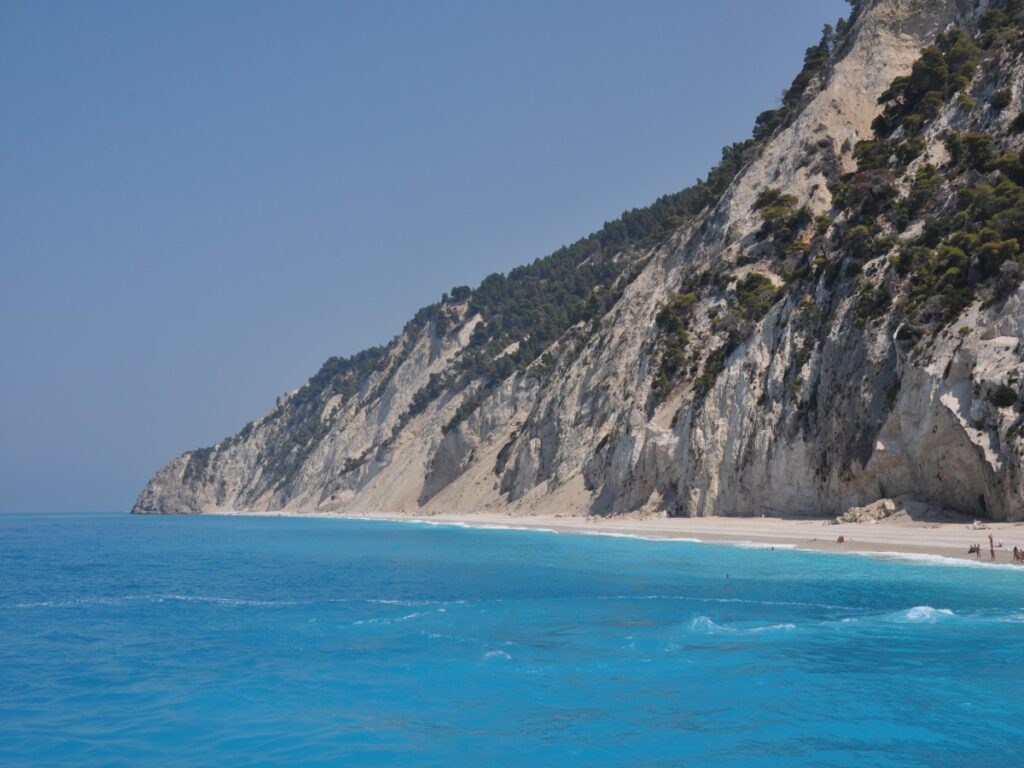 The highlight of the trip was a boat excursion leaving from the nearby village of Nydri. The boat made several stops along its route to remote beaches that are inaccessible by foot or car.  Guests were invited to jump off a diving board to swim to shore, or take a ramp as they wished. For those who don't want to spend a day on a boat tour, Milos Beach was a beautiful beach we were able to reach by a 5-minute boat taxi ride.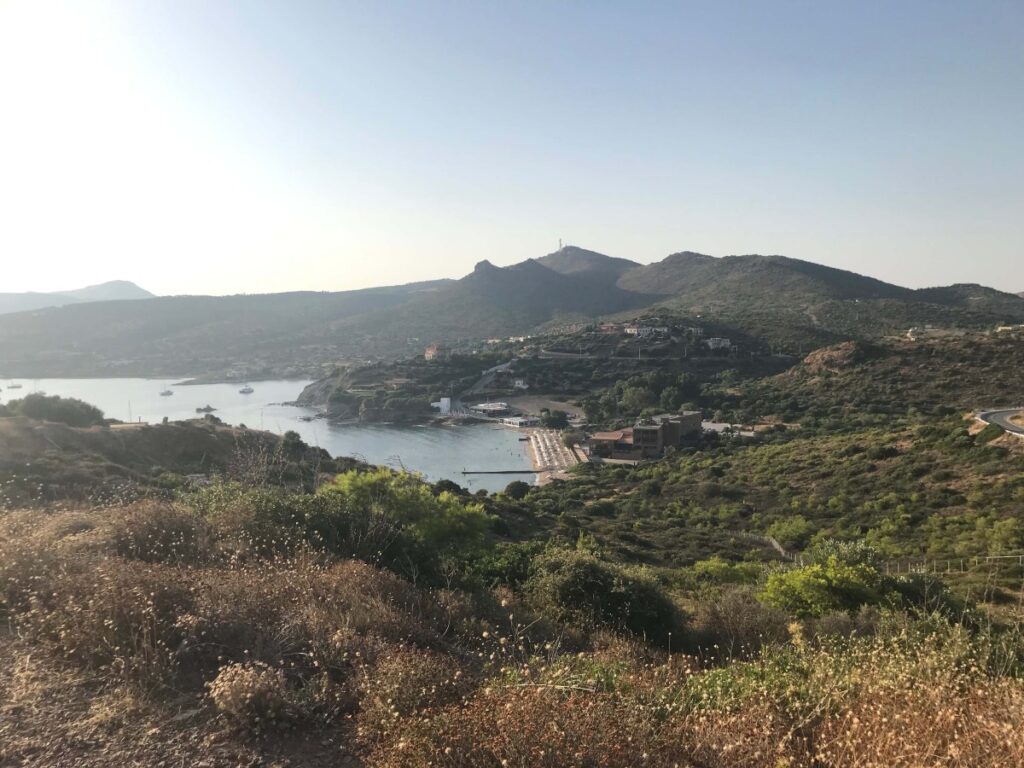 Recommended: experiencing sunset overlooking the beach digging into freshly fried calamari and Greek Salad with big wedges of salty feta, along with the sweetest tomatoes on Earth. I took dips in the sea in between courses to get a bit of refreshment and because it was too blue and perfect to resist."