Rental Car Age Requirements
Below are some of the most popular car rental companies' age requirements and associated fees.
When booking always make sure to read the fine print along with reviewing individual terms and conditions for the various rental companies and their affiliates. The actual fees may differ if you're renting in another country, these are only based on rentals within the United States.
Update July 30: Enterprise has lowered the rental age for college students returning to school to 18 from July 30 until Sept 30, 2020.
Update March 24 2:15 PM: Fox Rent a Car is waiving all underage driver fees.
Update March 24 9:03 AM: Hertz is allowing underage drivers to rent without fees, the new age rage has been expanded to include 18 to 24 year old's, unlike Enterprise a student or military ID is not required but a license is. They have also altered policies around the use of debit cards.
UPDATE March 21 8:09 AM:  Avis and Budget brands are offering no underage fee for drivers aged 21 – 24 on all rentals (including one-way rentals) through April 30, 2020.
UPDATE March 16th 4:58 PM: Enterprise has made yet another change in their policy due to the circumstance surrounding the coronavirus. The minimum age for U.S. military personal and government employees has been lowered from 21 to 18.
UPDATE March 16th 8:51 AM: Enterprise announced on the 13th that they are extending rentals to college students age 18-22 until May 31st to help them return from college and universities during this time. Please note that they will have to have their school ID present.
UPDATE March 26th 1:00 PM: Virgin Atlantic adjusted their policy this morning, tickets bought before March 2020 can be changed to any date before April 30th, 2021 without any fees.

When renting from this company you must be 21 years or older. If you're under 25 you will be subject to a $25 per day surcharge.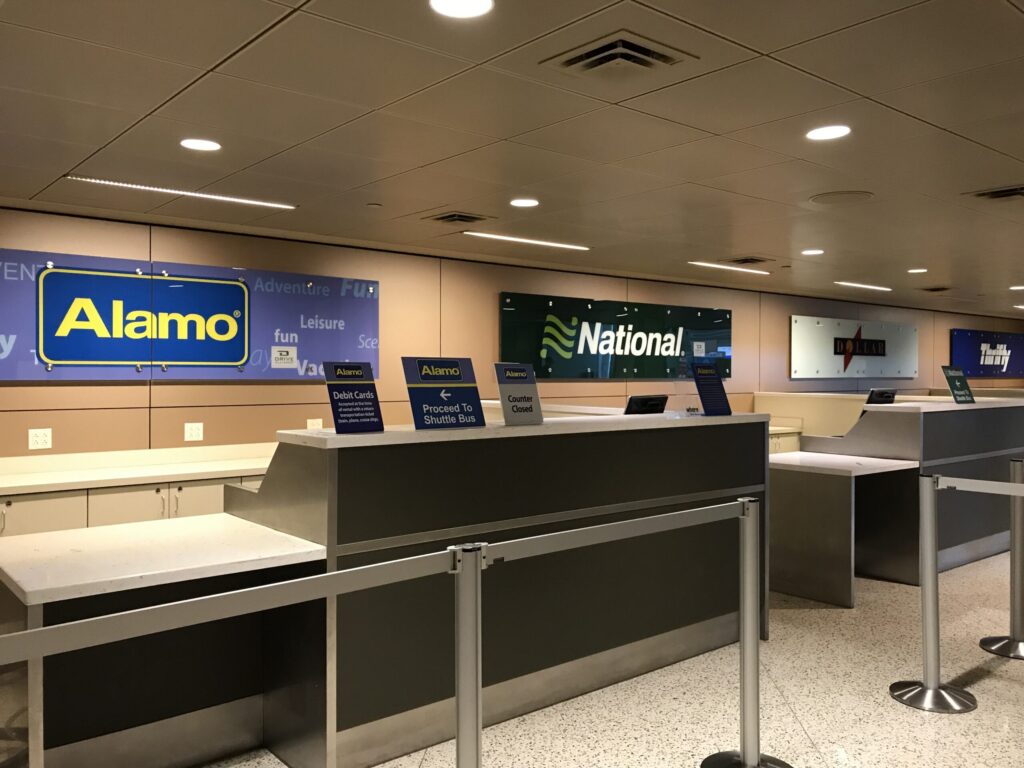 Planning on renting from Alamo? You'll need to be over 21, there is a 'Youthful Surcharge' with an average cost of $20 a day.
If you're renting in Michigan or New York or have a military or government ID with official orders you can rent a vehicle at 18.

If you're over 21 you can rent with a $27 per day underage driver fee. In Canada it does go up to $35/day.
In New York you can rent at 18 but will be charged $52 a day if you are between 18-20 and $35 if you're in New York and between 21-24 a fee of $35 will be applied each day of your rental. In Michigan you can rent 18-20 for a $41-per-day surcharge, $28 for drivers 21-24.
See their website and policies for more information on government and military drivers.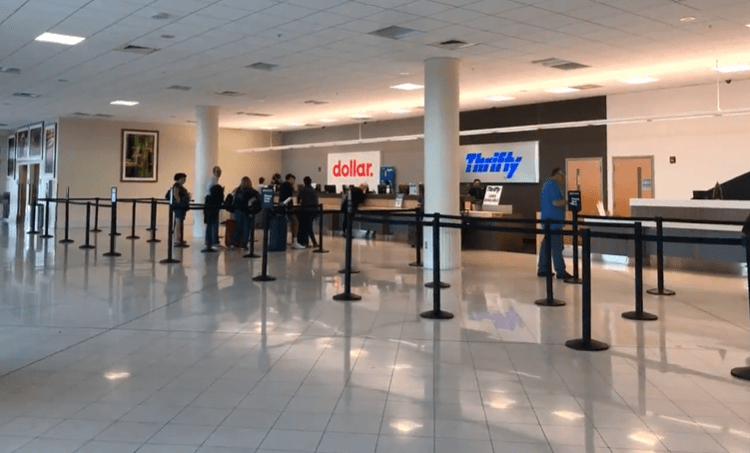 This is one company that lets renters start a little earlier, you can start renting in all states and Canada at 20.
As with several other rental companies when renting in Michigan or New York the minimum age is 18 but you will be subject to higher than average fees. You can learn more by reading their Travel Tools blog.

Enterprise Rent-A-Car Age Requirements
If you're renting and between the ages of 21 and 24, you'll have a $20 per day fees (this can be higher at some select locations) which is one of the lowest fees seen in this list of rental car companies.
As mandated by state the rental age in Michigan is 18, renters ages 18-20 will have to pay $40 per day, but only the normal underage driver fee is applied if you're 21-24 and renting in Michigan. In New York 18-20-year old's will be required to pay $57 a day, normal fees apply if you're 21-24 in New York.

Renters need to be between 21-24 and will be subject to $20-$30 fee each day of the rental.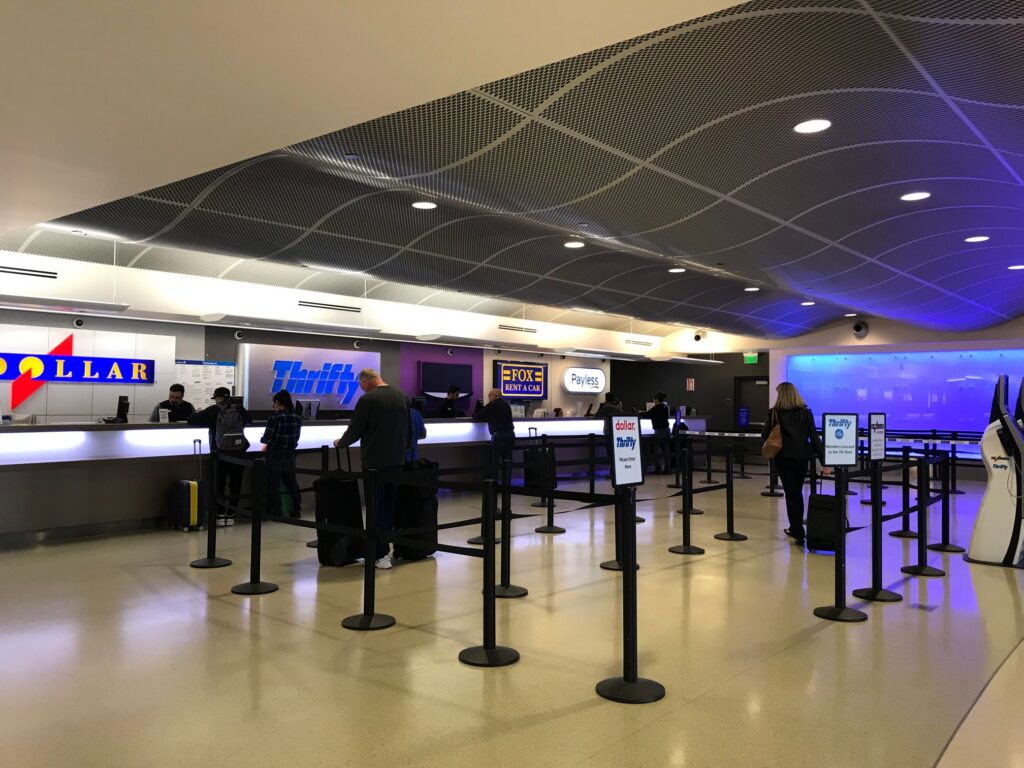 Fox Rent a car is unique in the fact that renters only need to be 19 years of age. Please see their specific policies for military personnel with orders. Also note that there are some vehicles underage renters cannot book.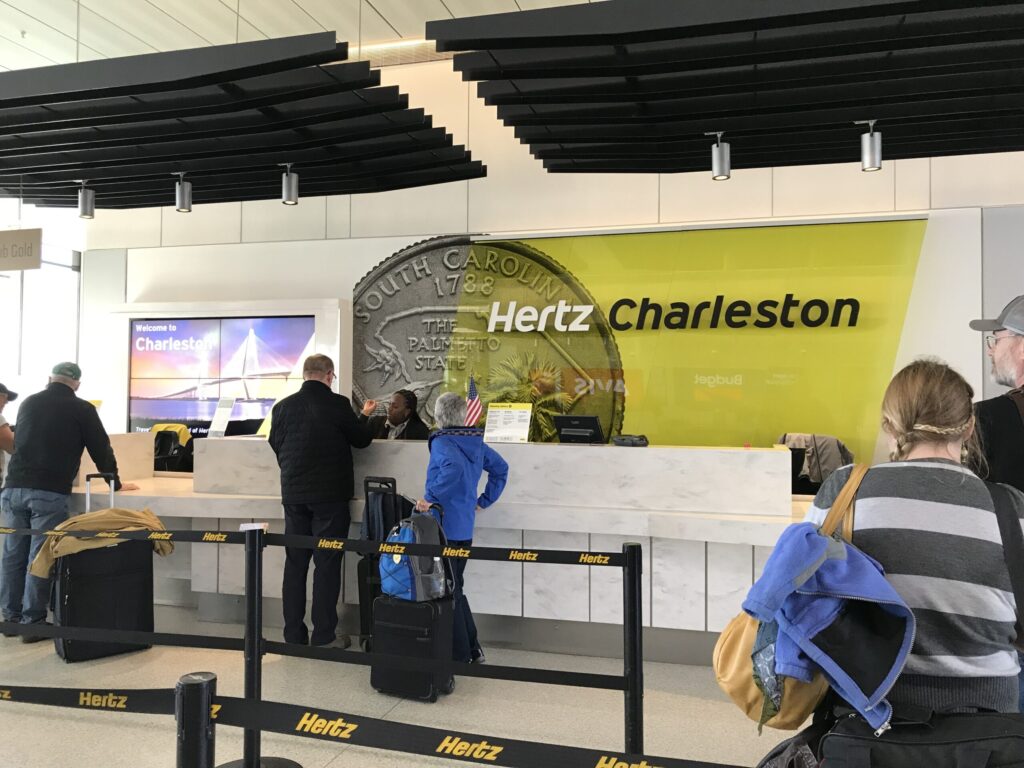 Hertz again has a lower than normal age limit, you can rent at 20. The charge per day is $30 which is a little steep but if you are underage it's a good option!