Top 4 Best Road Trips to Take From New York City
New York City, also known as the Big Apple, is a metropolis center with thousands of things to do in a fast paced, lively environment. But sometimes, it is nice to take it slow and plan a weekend getaway.
There are so many extraordinary outdoor adventures you can take right around the corner. AutoRentals.com has come up with their top four recommended road trips from New York City.
Whether you want to get away for the day, weekend, or entire week, these destinations are sure to help cure your cabin fever.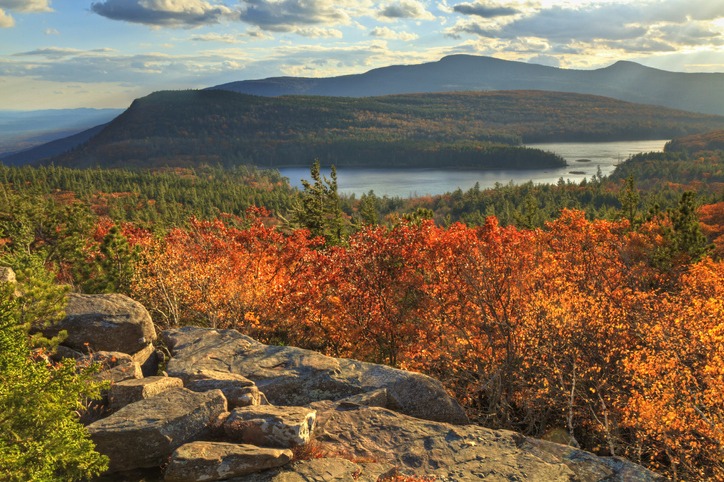 Catskill Mountains is a great place to get away from the city and enjoy the great outdoors with friends and family.
Drive time from downtown New York City is roughly two and a half hours and thirty minutes.
Looking for a great place to stay? This small town is home to many lovely and quirky Airbnbs, including a Private Wooded Cottage. This 7-acre property is located up in the sprawling mountains of West Shokan and you can enjoy the sunset and sunrise from the large back patio.
Speaking of up in the mountains, for a trip to Catskill Mountains you will want to make sure and consider renting a four-wheel drive vehicle like an SUV, as some of the roads can be extremely bumpy and hard to navigate. Other features to look for are a six-cylinder engine, and a car with excellent balance of control.
Stay, check. Car, check. What to do when you get there?
Two great shorter hikes in this area are Bastion Falls, a .5 mile round trip, and Ashley Falls which is a short .6 miles roundtrip. Both are extraordinary year round but if you visit in the fall you'll get to enjoy the fall colored leaves.
If you're in for the long haul, Pratt Rock is 3.1 miles and includes a steep cliffside as well as unique carvings on the mountain side. This is a perfect hike to bring along a picnic lunch and enjoy it over one of the many scenic outlooks.
For a medium hike be sure to hike up to Kaaterskill Falls which is New York's highest cascading waterfall.
Interested in some high adrenaline fun after a few days of hiking? New York Zipline Adventure Tours offers both day and night tours which include 6 ziplines and 4 suspension bridges. Other action-packed adventures in the area include North-South Lake as well as Zoom Flume Water Park!
Hudson Valley, New York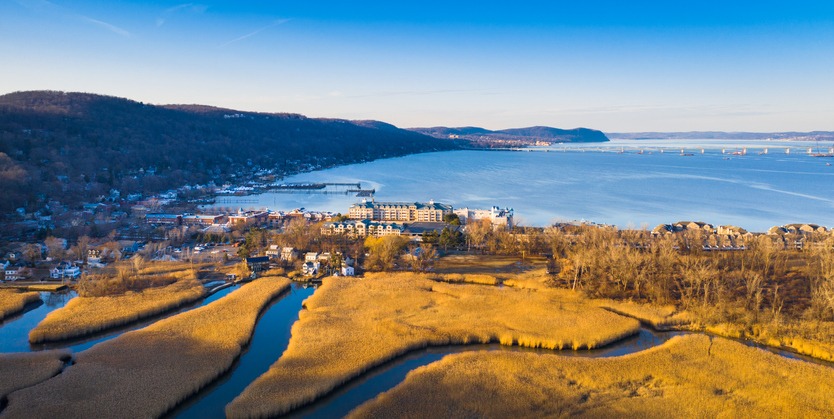 Only a two hour drive from New York City, Hudson Valley is a great weekend destination for family, couples or friends!
Enjoy AgriTourism, art & culture, craft beverages, history, shopping and more! If you come to visit in mid-August through November, the apple trees will be full of fruit and tourists can enjoy picking them right off the tree. In June, the strawberries are ready to be scooped up and taken home for all kinds of delectable desserts. All throughout the summer farmers markets will be open with local delicacies including candles and specialty cheeses.
Nestled in the Hudson Valley is Bear Mountain State Park, which is filled with rugged mountains that line that Hudson River. Here you can enjoy swimming, fishing, hiking, biking and in the wintertime skiing!
While walking along the mountain trails keep your eyes out for the many mammals and reptiles that call this area home. In the river you might spot an American beaver, muskrats, an American bullfrog and even a red-spotted newt.
Make sure to fill up before your big hike with farm-to-table food from places like American Bounty. Their menu is ever changing as they always try to cook with regional and seasonal products. Customers can't stop raving about their Mojo Beef Tacos, delectable oysters and Pork Belly & Bourbon-Maple Cured Salmon.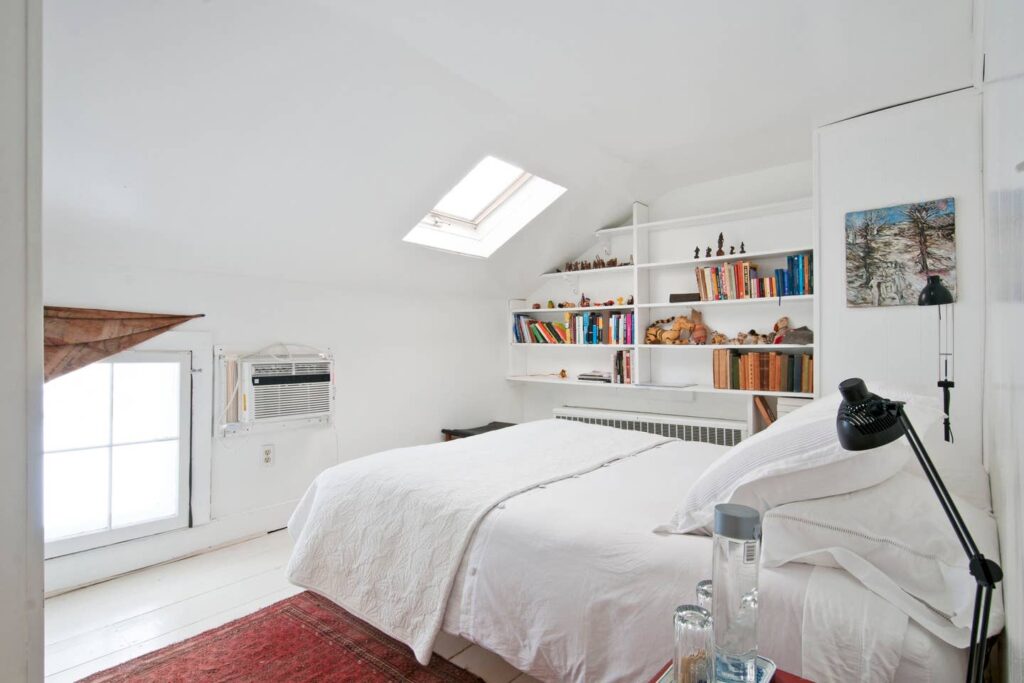 Looking for a place to stay? Get incorporated in the Hudson Valley lifestyle at a local Airbnb where you'll get the chance to meet the host and learn all about the town's hidden gems. So many hosts offer charming books, fresh fruit and delightful morning coffee with your stay.
This is another stay where we'd recommend renting a car that can get you through the hills but also is fuel efficient. A Suppliers Choice car rental is always a great deal. Most rentals will be a Compact class car or higher and have plenty of seating.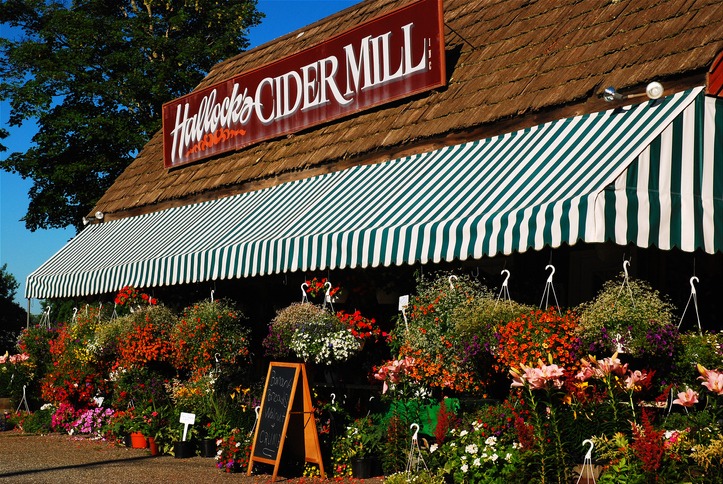 The typical vacation destination for New Yorkers is the Hamptons but if you want culture, beauty and quiet Eastern Long Island is the place for you.
Consider renting a convertible to travel in style. While convertibles are typically more expensive than other common car classes AutoRentals.com gives you the best rates and prices on these sports cars. A rental convertible allows you to ride along the coast with your top down and make a great appearance at any event. This is an ideal spot to take the girls for a low key bachelorette party.
The area of course is most widely known for their amazing wine trails and tours, with over 35 tasting rooms you'll be sure to find exactly what you're looking for. There's even a map to track your progress along the way! Here's just a few, Baiting Hollow Farm Vineyard , Duck Walk Vineyards , Harbes Family Vineyard and Jamesport Vineyard .
Be sure to also stop by Woodside Orchard, located at 729 Route 25, if you'd like to try something other than wine. This beautiful cidery offers both flights and growlers alike, but that's not the best part! You can bring your furry dog friend along for the day to enjoy all the orchard has to offer.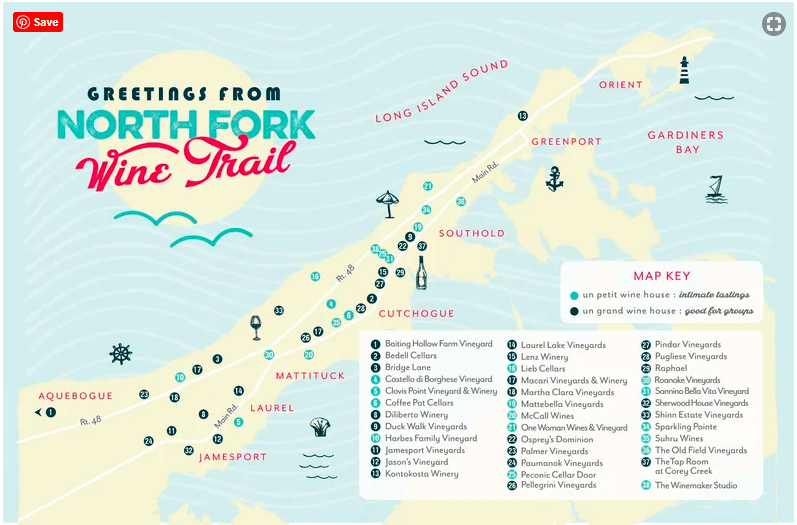 The vintage shops in the area are also unparalleled, not to mention a thrifter's dream. Downtown Greenport is the perfect place to start. Here you'll find places like The Times Vintage and Beall & Bell that offer charming, and hard to come by furniture as well as other home décor, fashion pieces and jewelry.
Last but certainly not least, Finger Lakes
This area is known for their gorgeous cascading waterfalls and off the beaten path hiking trails, it's the ideal camping spot. Make sure to start this trip out by stopping by Seneca Falls, just 32 minutes from Finger Lakes. The Seneca Lake boasts beautiful glacial lakes and an abundance of trout, with open season from April 1 through October 15th this is a fantastic time to visit if you love fishing.
Just 5hrs from downtown New York City this is a great full week trip. We'd recommend camping in the Finger Lakes National Park or trying the Lodge. When camping you have the choice to do dispersed, group, campground or RV camping. Here's a camping checklist to help with the packing. If you want to enjoy the hikes by day and luxury by night the Lodge is a great place to stay, completed by views of the lake, an onsite brewery. You'll also be able to bring your furry friends along!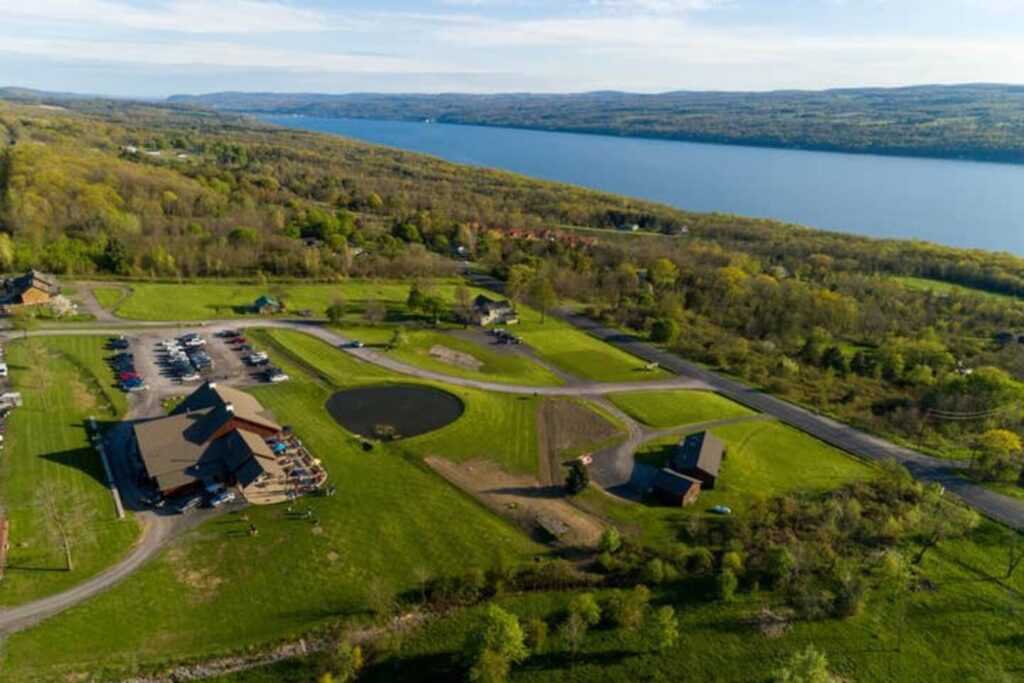 Need more road trip ideas like exhaling in the Berkshires or camping on Lake George? Try these articles by Thrillist, Frommers and Timeout.
Ready to get your rental vehicle and make the drive from NYC? Make sure to visit AutoRentals.com's money saving matrix.