The Case for Reserving Your Rental Car Now
Rent Sure Series
The effects of 2020 will impact the travel industry for some time, particularly throughout 2021.  For rental cars, one major impact could be that the daily rates increase over their historical averages.  There have already been some instances of this happening in the United Kingdom, San Antonio, TX and even in Tasmania.
Our advice?  Reserve your rental car as soon as possible for any potential upcoming travel plans.  There is a good chance that the prices will increase as the date draws near and most rental car reservations are flexible and have free cancellation policies.
Why would this be with travel demand at a lower rate than before?
Rental fleet is drastically depleted.  Car rental companies have adjusted to changed landscape and level of demand by reducing their fleet size.  Reports indicate that the number of rental cars currently in active fleets at the major operators may be 50% lower than last year.  This decrease makes sense as rental car suppliers have adjusted to flight throughput of 40% of last year's activity.  The fleet comprises of the largest cost factor for rental car companies and the global pandemic called for many cost cutting actions.
Car rental companies became experts at selling their fleet directly to consumer.  Usual fleet cycles include returning leased vehicles, offloading owned fleet wholesale at auctions and selling directly to the public.  The last method was heavily focused on early in the pandemic.  That focus led to some great internal improvements in processes for rental car companies.  They now know that if needed, the fleet can be more quickly disposed by utilizing the direct to the public route.
Acquiring new fleet may take longer than normal and need to overcome higher risk avoidance.  Car Rental cancellations spiked in March and April 2020 and operators are wary of being too aggressive in advance fleet increases until circumstances  normalize.  So, many fleet planners will wait and see before committing to fleet purchases and leases.
Finally, pent up travel demand may spike by Summer 2021.  The roll-out of effective vaccines and other measures will allow and encourage the public to travel again.  And, travel they will.  The level of pent-up travel is sky-high with many considering once-in-a-lifetime trips while others are considering visiting their favorite locations again.  In any case, the demand for travel could explode and the supply of rental fleet may not be able to keep up with it.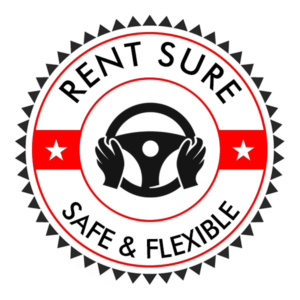 UPDATE 12/23/2020:  More concerns are arising across the globe from suppliers increasing fleet to meet sharp demand curves in 2021.  In Ireland, fleet size has been cut in half compared to 2019 levels and acquiring additional vehicles when needed will be difficult because companies may not have the financial resources to do so.