What To Do About High Car Rental Prices
***If you don't have time to read this whole blog (TLDR), follow this advice. If you have upcoming travel plans, book your rental car now!  Click here to search for your car rental on AutoRentals.com.
What is happening?
$300/day car rentals? Is this real? In some extreme cases, yes, this is the current reality. Or, potentially even worse, there are no rental cars available at all. As travel demand continues to rise for Spring Break and Easter weekend, rental car companies are struggling to keep up with demand.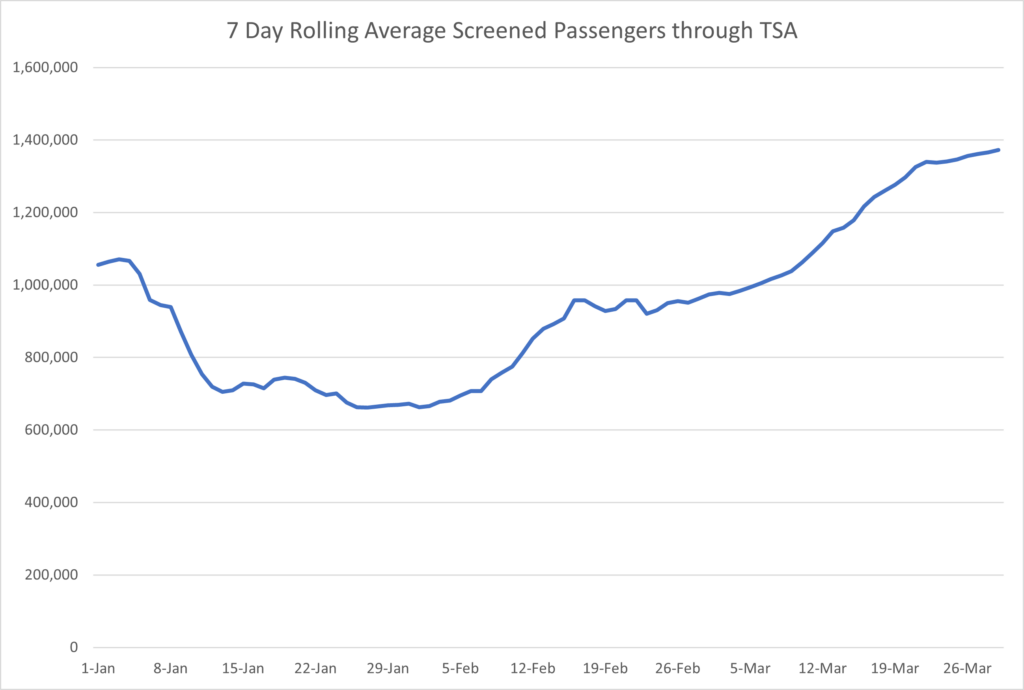 Our internal data and analysis have shown a spike in not only the average price per day (which has increased 100% in the past 30 days), but also in the percentage of searches with no availability. While the latter is starting to trend back downward, prices have remained stubbornly high.
Why is this happening?
Our earlier prediction on Dec. 15, 2020 of elevated rental car rates laid out four main reasons that the market and other forces would result in the current situation.  At that time, we encouraged everyone to reserve their rental car early.
Rental car fleet is dramatically lower than typical for this time of year.
Car rental companies became experts of selling their fleet direct to consumers, further reducing their fleet size.
In-fleeting, or adding inventory, will go more slowly than usual. Our thinking here was mainly around corporate risk avoidance for fleet planners, which still holds true. However, another factor is at play here with manufacturers delaying planned orders because of a computer chip shortage that is affecting production.  Car Rental companies are sticking by plans to be ready for a higher travel demand by the peak summer season.
Travel demand will spike as cases decrease, vaccinations increase and restrictions are loosened. There is a wave of pent up travel demand waiting to be released. Previously, we felt this would peak in Summer 2021, but all signs point to this happening now for Spring Break 2021.
What can you do about it?
If you are seeing higher than average prices or no rental cars available, here's what we suggest.
Change your travel dates. If your travel dates are flexible at all, search for other dates. This will especially be helpful if you can travel during off-peak / shoulder date ranges. Late April through mid-May typically sees lower travel demand. So does early June and late August. All bets are off the table when it comes to 100% reliable forecasting, but those date ranges should be fairly reliable when it comes to leisure travel destinations.
Search for alternative pick up locations. While this could mean a completely different location that may not be as popular, it could also mean looking at rental car options not at the airport. Finding a rental near your hotel or final destination may mean lower rates and lower taxes. Try searching for city locations beyond the airport, or use our Zip Code search capabilities to hone in on specific locations. This may mean you will have to be creative in getting to the rental car facility away from the airport (think shared ride service, hotel shuttle or taxi), it could be the difference in taking that trip or not by finding an available and affordable rental car.
Book as far in advance (NOW) as possible. Considering a trip for the summer? Search for that rental car first and make your reservation immediately. Most rental car reservations are flexible and can be fully cancelled or modified all the way up to the day before your scheduled pick up date.
Our goal is to always find the perfect car for the best price for you. We encourage you to use these options to reserve that perfect rental car as soon as possible!